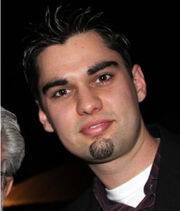 Chris Wyman is a Rebelscum administrator, forum moderator, and photographer who also reports news for TheForce.net and Rebelscum.com. In addition, he is the administrator of The Rebelscum Registry. Wyman currently co-hosts the Jedi Journals literature program with Jay Shepard and manages Official Pix. Wyman lives in Tampa, Florida.
Ad blocker interference detected!
Wikia is a free-to-use site that makes money from advertising. We have a modified experience for viewers using ad blockers

Wikia is not accessible if you've made further modifications. Remove the custom ad blocker rule(s) and the page will load as expected.